On July 31, the CCEE (Shenzhen) Hugo.com cross -border e -commerce selection conference and procurement festival in Hugo.com opened in Shenzhen Futian District, Futian District, Shenzhen, No. 4, Shenzhen Convention and Exhibition Center, No. 4.
As a part of the conference that has attracted much attention, after the "Top Ten Exhibitors" passed the fierce voting, the list of the top ten exhibitors was released!
The voting results are now announced as follows (all voting rankings displayed in the system are subject to):
NO.1, Kaiping Housing Sanitary Technology Co., Ltd. (booth number: B69)
Company Profile:
Kaiping City Housing Sanitary Science and Technology Co., Ltd. is located in Kaiping, Guangdong. It was established in 1994. It integrates product research and development, design, and manufacturing. Has 25 years of experience in the production of faucets and bathroom hardware accessories. It is the source manufacturer of bathroom products. The current plant covers an area of ​​more than 8,000 square meters. Have professional R & D, production teams, and advanced production equipment.
NO.2, Guangzhou Touwoli Leather Co., Ltd. (booth number: H08)
Guangzhou Touwoli Species Co., Ltd. was established in 2009. It is a new manufacturing enterprise that integrates its own, self -producing and self -selling. It mainly produces mid -to -high -end urban youth business leisure backpacks. The plant area exceeds 5,000 square meters, with more than 300 employees, with an annual output value of 1.3 million. The company's independent brand "Arctic Hunter" covers domestic and foreign mainstream e -commerce platforms, and its products are sold in more than 50 countries including Europe, America, Southeast Asia, and East Asia. At the same time, it provides OEM services for many domestic and foreign brands.
NO.3, Shenzhen Fingerl Ling Technology Co., Ltd. (booth number: A73)
Shenzhen Fingerprint Ling Technology Co., Ltd., Shenzhen Factory is located in Shenzhen Longgang Henggang Qinggai Industrial Park. It is a specialty for research and development, production, and sales of products such as outdoor waterproof Bluetooth speakers, home Bluetooth audio and gift Bluetooth speakers. The mainstream manufacturers in the industry.
There are currently 2,000 square meters of single -family factories, and there are more than 100 employees. The company has a mature technology R & D team, rich production experience and modern management equipment, and has a complete management system for independent product design research and development to production, assembly, and services. Factory has passed the French Class (BV) production capacity certification, the European BSCI system certification, and ISO9001 international system certification. All products have passed CE, ROHS, FCC, BQB, IP certification.
NO.4, Fule (Zhangzhou) Electric Co., Ltd. (booth number: A88))
Fule (Zhangzhou) Electronics Co., Ltd. is a company specializing in production and processing of 3D lights, flower pot clocks, calculators, electronic clocks and other products. It is a high -tech and high -starting private enterprise. The company specializes in designing and producing electronic gift products. The price is reasonable and the service is fast. It is a good choice for retailers and dealers to purchase.
NO.5, Huarui Research Energy Technology (Shenzhen) Co., Ltd. (booth number: A72)
Keeptime Group was founded in 2001. Huarui Research Energy Technology belongs to one of the factories under the group. It is a dedicated experience and experience in the development, production, sales, and after -sales service of wild animals and plant cameras, hunting cameras, garden cameras, bird watching cameras, hot imaging instruments and related accessories. One of the innovative companies. At present, the company's outdoor wildlife cameras and hunting cameras have been widely used worldwide. The company's R & D center has more than 30 R & D engineers to ensure that the products can integrate new technologies, new processes, and design every year. The 200 experienced assembly line workers can meet the production capacity of the minimum of 50,000 cameras per month. 24 -hour after -sales service. 100%aging test and other reliability tests ensure that the product has good quality. The company has a number of certifications such as ISO, CE, FCC, ROSH, IP67 to meet the needs of different customers around the world.
NO.6, Xiamen Quanfengxiang Products Co., Ltd. (booth number: A32)
main products:
Xiamen Quanfeng Xiangxiang Products Co., Ltd. is located in Xiamen, Fujian Special Economic Zone. The factory mainly provides various natural fragrances for major independent brand companies at home and abroad (agarwood/sandalwood/flower incense/Chinese medicine incense/Panxiang/Tower incense/bamboo Signing incense, etc.) R & D, production and processed processed OEM and other services. The company creates a natural incense brand to provide high cost -effective natural incense products for major dealers and physical customers at home and abroad. Support materials processing, custom OEM, one generation of services. Natural spices and plant sticky powder of different levels of production areas of each year of production are provided all year round to provide bulk incense wholesale and OEM customization services.
NO.7, Shenzhen Yuntu Chuangzhi Technology Co., Ltd. (booth number: B66)
Shenzhen Yuntu Chuangzhi Technology Co., Ltd., formerly known as a well -known 3D printer accessory producer in China, provides accessories services for many 3D printer brands in China. After years of technical accumulation, domestic and foreign engineers are hired. Technology Co., Ltd.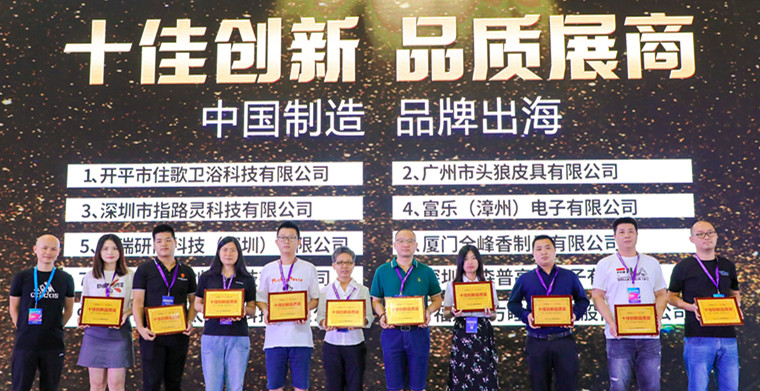 As the parent company of the Artillery brand, Yuntu Chuangzhi is committed to developing intelligent and additive 3D printers. Its first machine Artillery Sidewinder X1 officially launched in January 2019. With its solid platform and simple wiring design, the Sidewinder X1 launched the market, which was favored by foreign makers, educational institutions and mass users, and its after -sales team was widely recognized by its customers. At the same time, Yuntu Chuangzhi has reached a cooperation agreement with the industry leader, and the specific content will be announced at 2020 TCT Asia.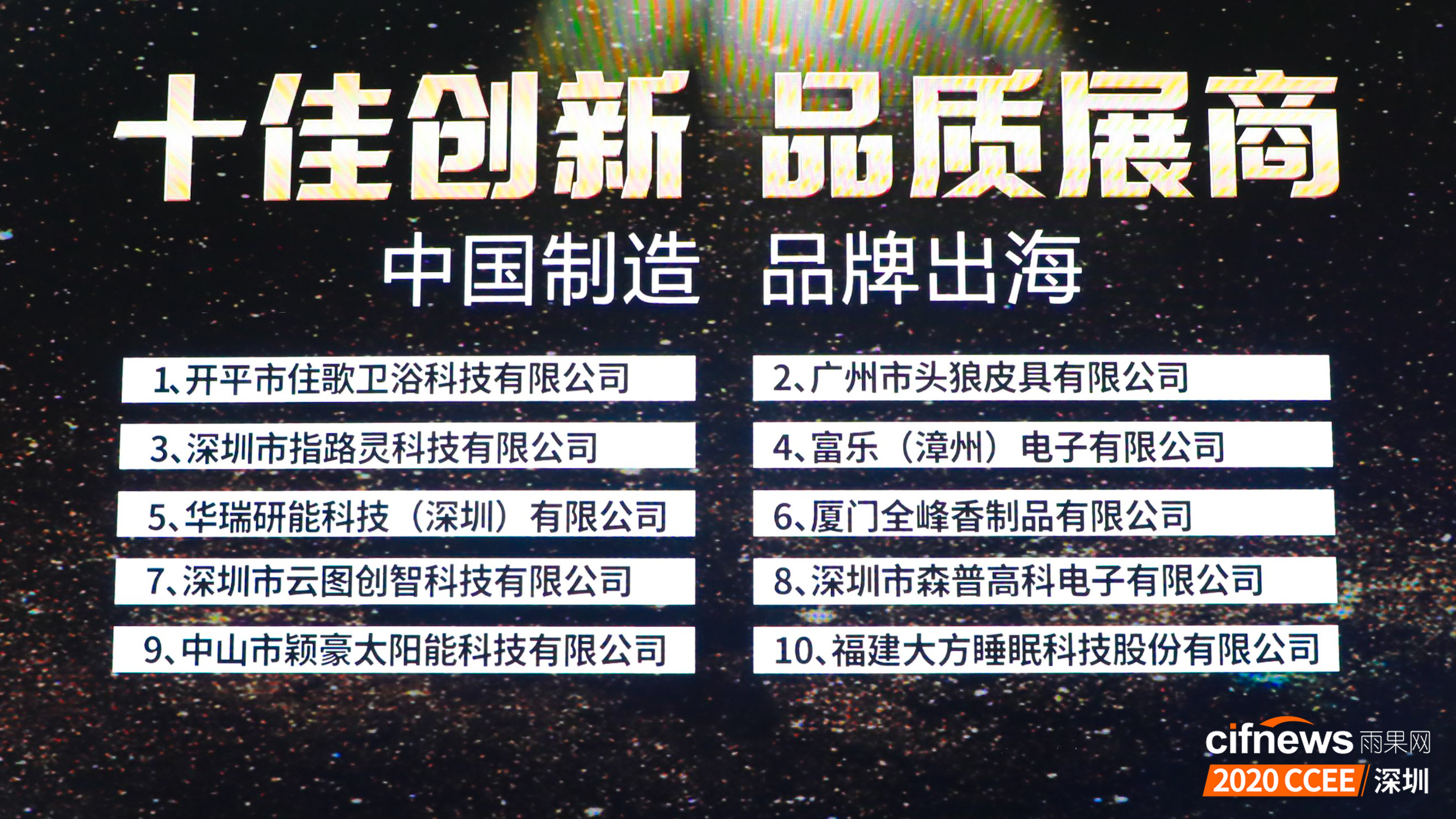 NO.8, Shenzhen Moripao Electronics Co., Ltd. (booth number A31)
Shenzhen Senp Hi -Tech Electronics Co., Ltd., referred to as Senp Haoke, was established in Shenzhen Longhua New District in 2011. Since the seven years of Senp Haoke, it has been focusing on the research and development and production and sales of healthy health care, health experience equipment, beauty body, phototherapy equipment, water purification equipment, and air purifier series products. The company has a number of product patents and various product certifications. It has strategic cooperation with Amazon, EBAY, AliExpress, Alibaba International Station, and its own factories and global supply.
NO.9, Zhongshan Yinghao Solar Energy Technology Co., Ltd. (booth number: B08)
Zhongshan Yinghao Solar Technology Co., Ltd. was established on September 23, 2011. Legal representative Zhuo Qiang, the company's business scope includes: R & D, production, sales: solar lighting lamps, solar power supply power, solar control system, solar application products, LED lighting fixtures; goods and technology import and export.
NO.10, Fujian Great Sleep Technology Co., Ltd. (booth number: B26)
Founded in 2010, it has a complete industrial chain with raw materials procurement, production formula research and development, semi -finished product processing to finished product production and sales, and has the advantages of complete independent intellectual property rights. Security CERTIPUR-USS certification, OEKO-Tex European ecological textiles and many other international certification systems.
Congratulations to the above top ten exhibitors again! Help a good seller find a good factory, more high -quality supplier resources, welcome to click on
Watch
2020ccee (Shenzhen) Hugo.com cross -border e -commerce selection conference and procurement festival live broadcast! The next "Top Ten Innovative Quality Exhibitors" will fall into the hands of whom, let us wait and see!
Shang Hugo.com search for the "Cross -border Database", receive market opportunities in Europe and the United States/Southeast Asian countries, hot -selling products reports of major platforms, and cross -border e -commerce marketing white paper!
Company Profile:
Company Profile:
Company Profile:
Company Profile:
Company Profile:
Company Profile:
Company Profile:
Company Profile: