Spring is here, all kinds of flowers are compelling, and the handicrafts of making flowers are also colorful. Today, the clever class is preparing to cut a few small heart shapes from color paper, and then paste them together to form a beautiful flower.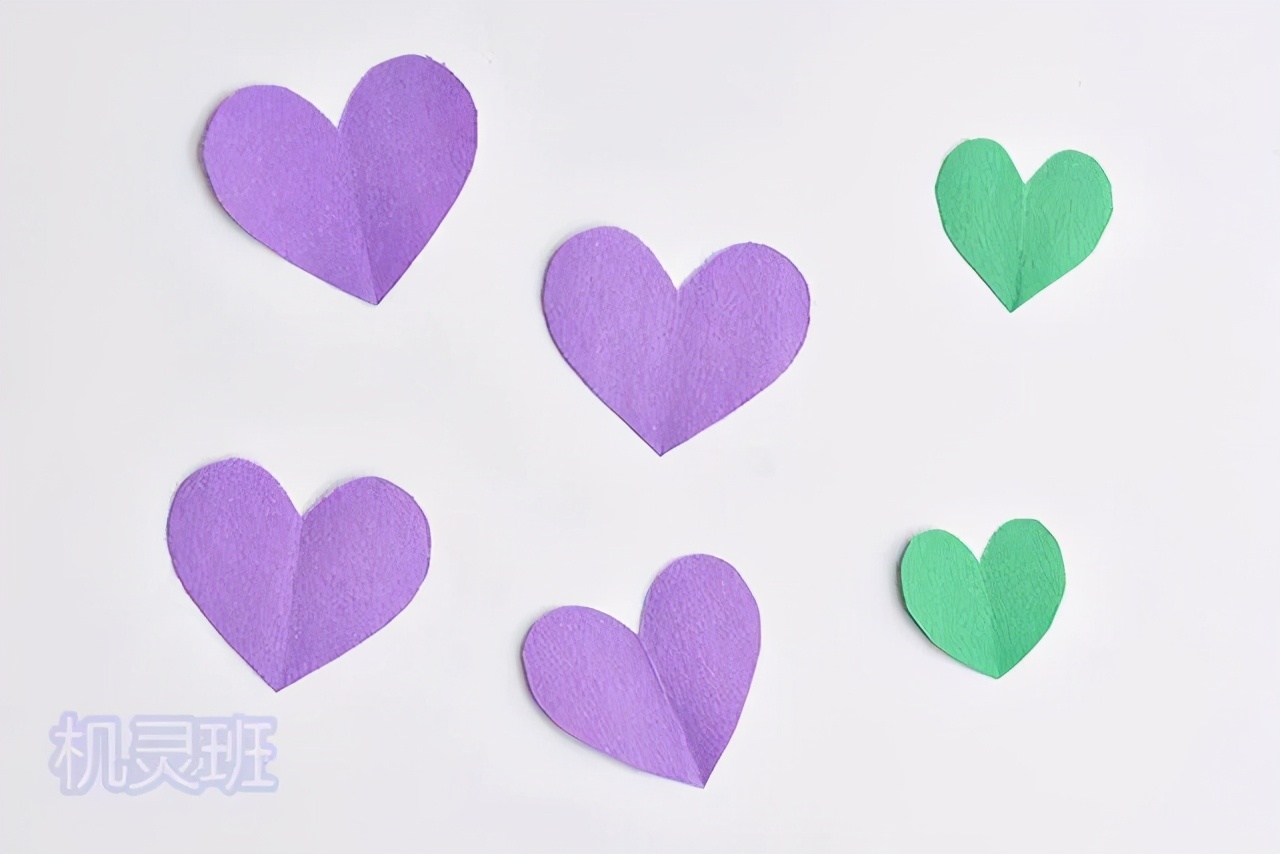 Materials: color paper, colorful popsicles, flash plush balls (golden green balls), glue, scissors
Production method and steps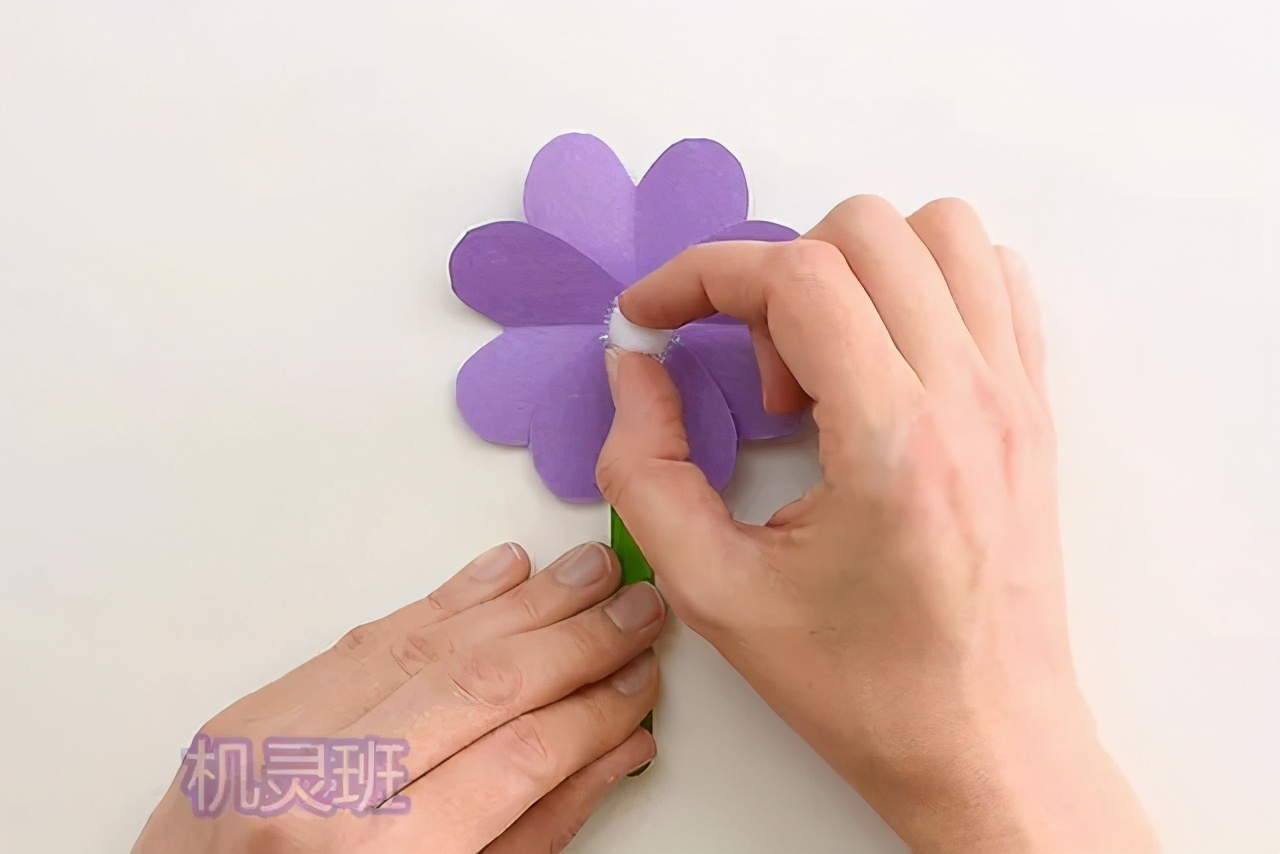 1. Cut 4 purple hearts of the same size and two similar green hearts of the same size. Green heart shape is much smaller than purple heart shape. You can cut one at a time, or you can fold the paper into multiple layers, cutting multiple heart shape at a time.
2. A little glue on one end of the green popsicle stick. Take a purple heart shape and press the tip of its tip on the glue of the popsicle stick, and the paste is firm.
3. Then, drop a drop of glue at the tip of the purple heart, and then paste the tip part of the other purple heart -shaped tip on the right side of the step 3.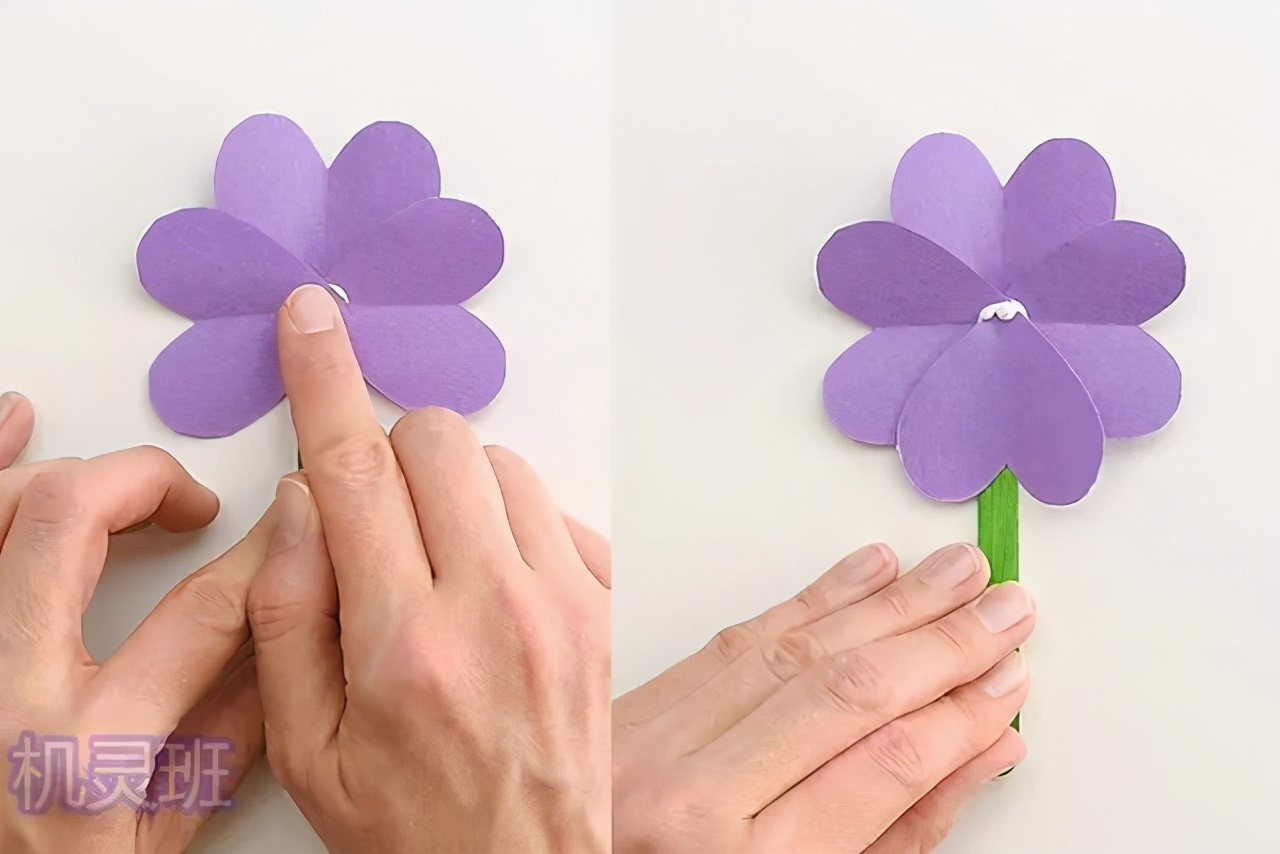 4. Paste 2 purple hearts in the same way to form a flower shape. Tip: All heart -shaped tips are pasted at the center of the flower.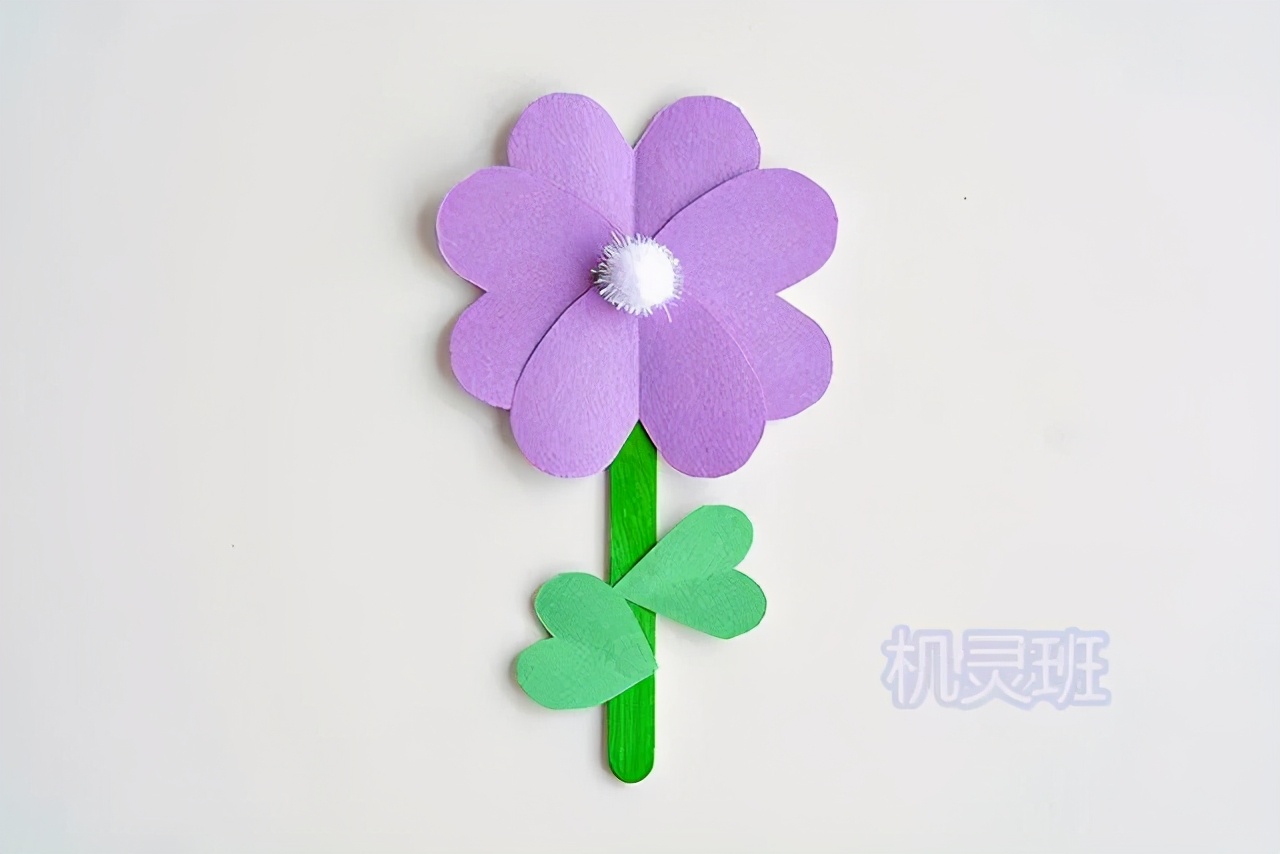 5. Click another drop of glue to the center of the flower, and then put the flash plush ball (ordinary plush balls, if there is no plush ball, you can pinch a small paper ball by yourself, or cut one with a wool). Go up.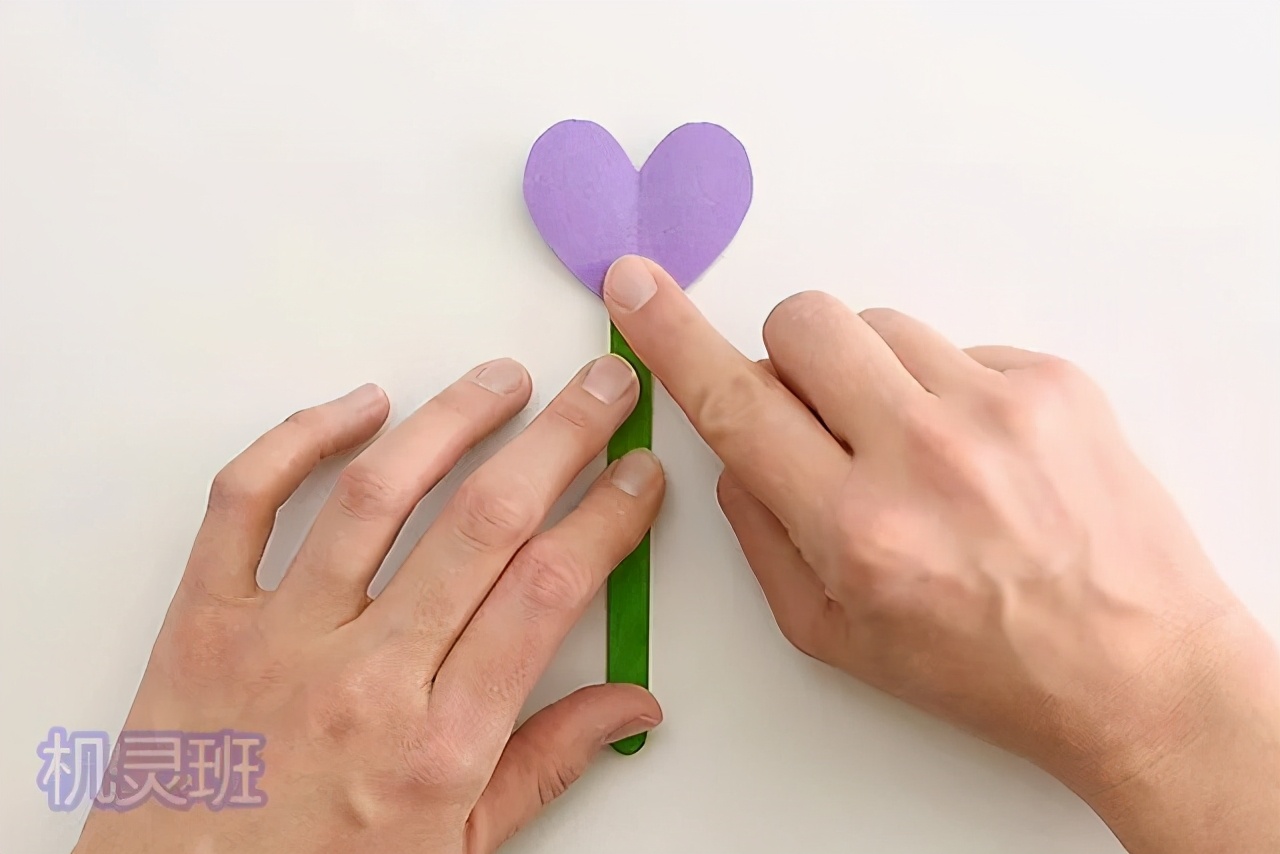 6. Finally, on the left and right sides of the popsicle stick under the flowers, two green heart shapes are pasted staggered as leaves. Such a simple and beautiful flower is ready.