We still can't wear the water -and -cold faucet. There are two steel wire hoses. We can only wear one when we connect to the thread. How should we install hot and cold dual -use water faucets? Today, let's show you that the reason why we can't wear it is because the order of our installation is reversed. Many novice hydropower workers have made such a mistake. Let's see that this is all the accessories of our two faucets. This kind of lock thread, a pad, two corner valves, and the two steel wire hoses have only so many things. Let 's take a look at the correct installation steps.
First of all, this thing thread is used to fix the panel of our washbasin. Let's see that he stuck this panel in the middle, which can be stuck. Then before we twist, we need to put the steel wire hoses in When you put it in, don't set it like this. Let's see it, there is no way to put it in, so we must pay attention when we install the steel wire hoses. There is no way to set in the thread, right?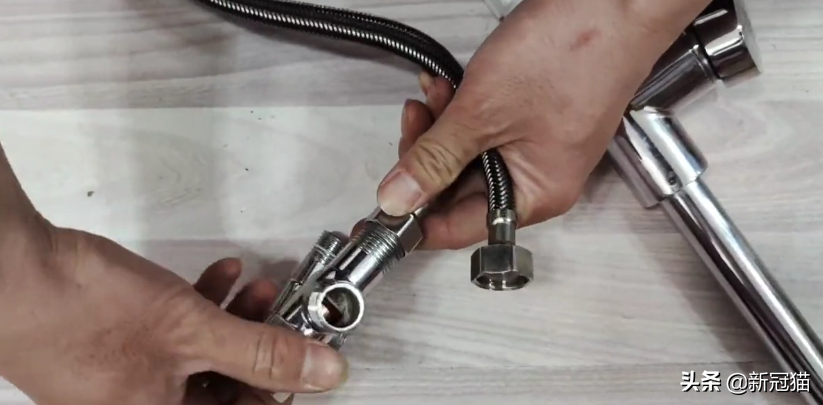 All accessories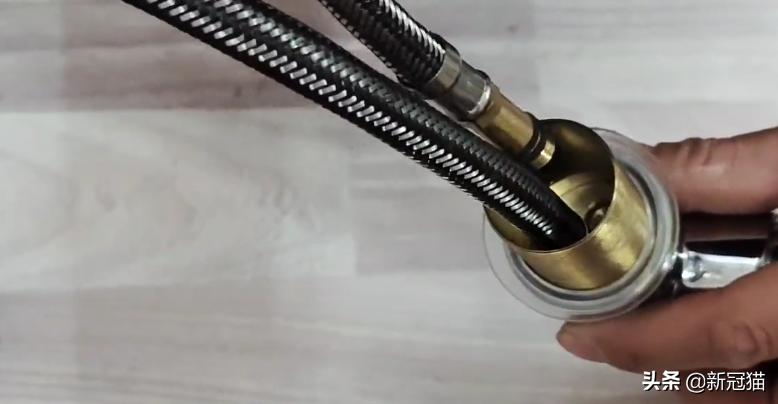 in spite of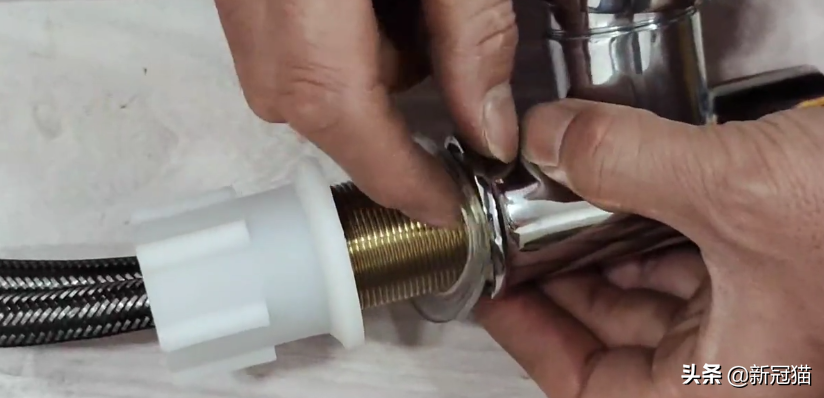 I ca n't come in how to get it, so first of all, we first set the two steel wire hoses in this way. We must have a set of movements so that we can pass by. The salary water and electricity workers are reversed, so I can't get it in.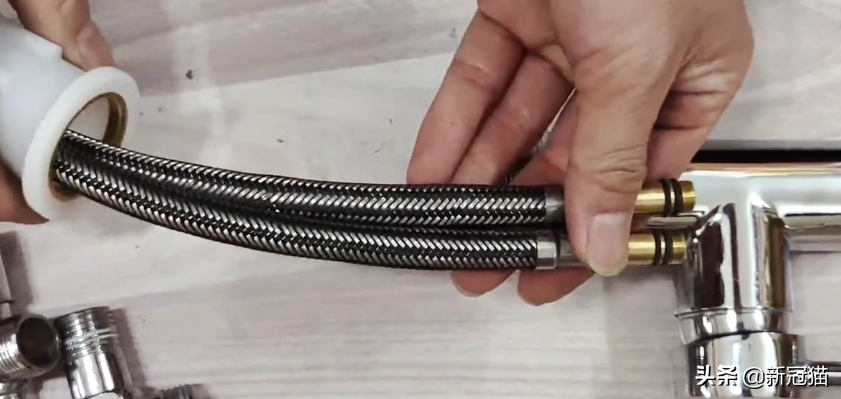 There are two small holes in it, with threads are specifically used for docking. Let's take a closer look at these two places. Let's look at these two small holes. There are two thread holes in it, which are specially used to twist this hot and cold wire hose with threads. We couldn't move until we couldn't move, and we took it.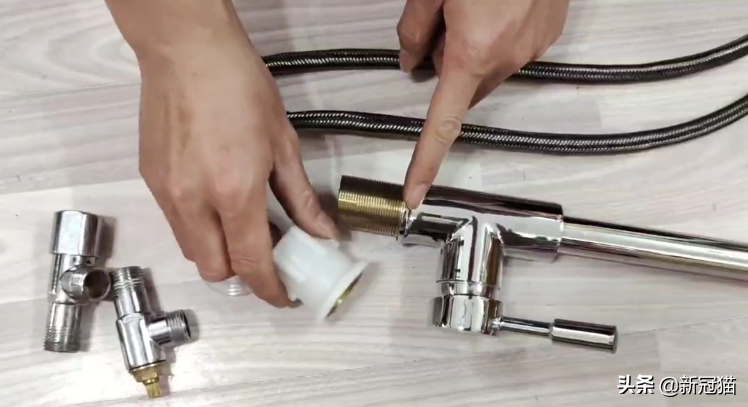 There are two layers of rubber pads in the steel pipeline, so we do n't need to tangle the belt, just introduce it directly. We also work together. Tighten it clockwise, just tighten it. After we twist it like this, this effect is for everyone to take a look.
These two small holes just correspond to the two steel wire hose thread connecting the pad tightly. After the compression is tightened, this effect is the effect. No matter how we pull him, we ca n't pull it. We ca n't let it go. After that, we will seal the tail again. We also said just now that this place is used to clip our face wash panel. We clamped it in the middle, and the thread below squeeze it tightly.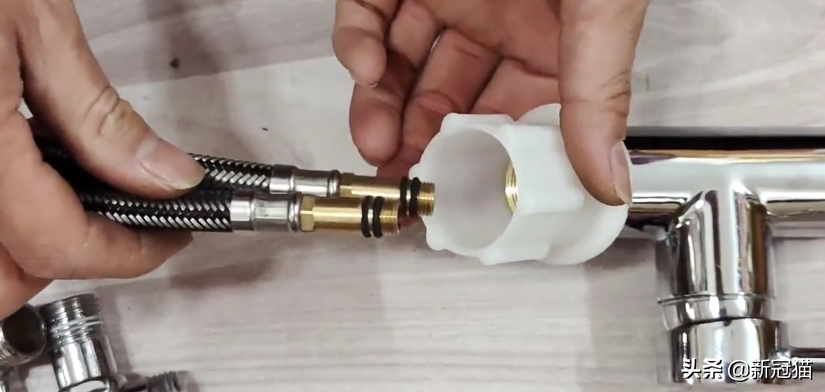 There is also a layer of pads in the middle. We press it like this so that our curved water faucet will not shake everywhere, and the fixed steps are very tight. Valve, one cold water and hot water. We put it on the other end, steel wire hose, and the other end is this kind of living connector. The dual -use water faucet can be put into use. Let's take a look at this is a complete installation method. The hydropower workers that cannot be collected quickly. Let's communicate together and wait for everyone to watch.